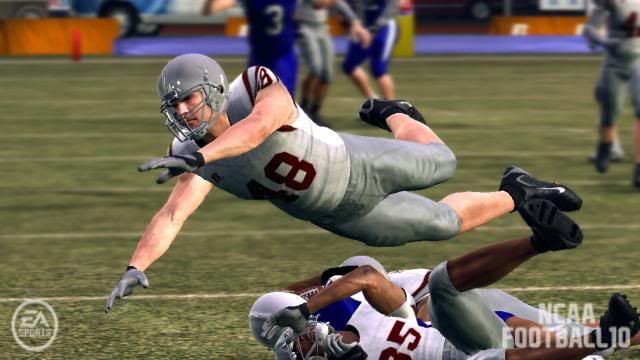 That's right, folks - Kasey Gilbert is officially a Buckeye!
The 6'2", 248 pound middle linebacker (#1 MLB, #7 OVR) from Strongsville signed his letter of intent today, and the Buckeyes instantly became a better team. This kid is an absolute monster - speed (B-), tackling (B+), block shedding (B), hit power (B), stamina (B) ... and he isn't even a freshman yet. Here's what Coach Griffin had to say:
"Well, Kasey's been the top guy on our board for quite some time now, and we couldn't be happier to have him. With Austin (Spitler) graduating, we need help in the middle, so Kasey might just play right away. Freshmen don't do that very much here at OSU, but Kasey's got something special. Anyone who's seen him play can tell you that."
The signing couldn't come at a better time for the Buckeyes. With the recent change to a 3-4 defensive scheme, and only sophomore Etienne Sabino slotted in the MLB spot for next year, Gilbert might just walk into a starting job, though most expect fellow frosh Justion McConnell from DC to challenge for the job. Also, fellow potential Buckeye and Brook Park native Shawn McCarty (#13 MLB, #220 OVR) might just have enough to make it a three man race, but he'll have to sign before he can take a shot at Superman.
Expect to hear the Buckeye faithful chanting KG's name for the next four years or so.