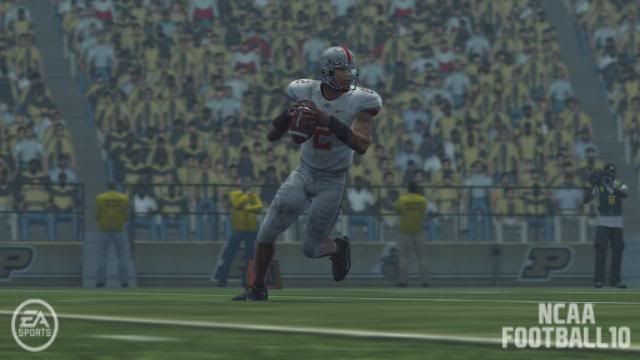 The Buckeyes went into a wet and rainy Ross Ade Stadium Saturday, and came out with their seventh win of the season. On the kind of day when weather can become the great equalizer, the Buckeyes just kept right on rolling, never being in much danger of an upset.
After a rather rocky start, Terrelle Pryor seems to have found some comfort in the Buckeye offense. He threw 32 passes on Saturday, completing 17 for 149 yards and three touchdowns. More importantly, he didn't turn the ball over at all, and the Buckeye offense put up a lot of points as a result.
But once again, it was the Buckeye defense that led the way. The Silver Bullets are currently ranked second in the Big Ten in total yards, and have given up only 72 points in their first seven games.
Next week, the Buckeyes bring in the Minnesota Golden Gophers. A number of highly rated recruits will be in the stands, including the Kentucky safety duo of 4-star recruits Mike Jordan and James Curry, who many expect will sign during the visit.